Shipping & Returns Policy
Shipping:
Micron Laser Technology offers a variety of shipping options so your order arrives when you need it. Shipping and handling charges may depend on the destination, weight, size, and the value of your order. During the placement of your order, shipping costs and delivery times are provided will help you identify the shipping option that is right for you.
Please note that we process orders very quickly.  Once an order is placed, we may be unable to modify your shipping method. We apologize for any inconvenience, and we hope that our faster processing times work to your advantage.
Returns:
We are happy to accept returns provided the materials are not pre-cut, special ordered, damaged, or outside return period. We do not accept exchanges at this time. You may return your purchase within 21 days of your original order. Items being returned must be in their original condition. Customers are responsible for all return shipping charges.
Include the Micron Laser Technology Return Copy in your package to help us process your return. We only accept returns from purchases made on micronlaser.com. After processing, please allow 5-7 business days for a credit to appear on your account. Original shipping costs are non-refundable.
For local customers, items purchased on micronlaser.com may be returned to Micron Laser Technology's facility in Hillsboro. Simply bring your items into one our location and our customer service team will process your return. Please visit our Contacts page for directions to our location.
Follow these steps using the FedEx/UPS Ground Shipping Document:
1. Fill out the Micron Laser Technology Return Copy included with your packing slip.
2. Circle the item(s) you are returning and enter a reason code (see below) in the column on the left.
3. Include the Return Copy in your return package so we can process the return.
4. Attach the carrier's Return Shipping Label to your package.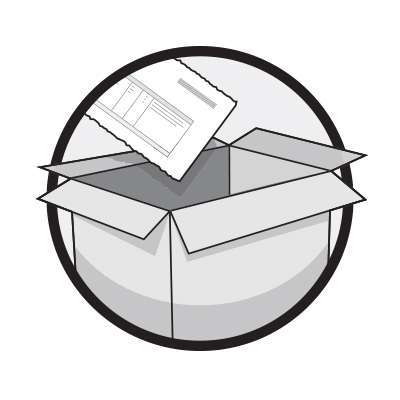 We suggest shipping the package with a carrier that can provide tracking and insurance, as Micron Laser Technology is unable to provide credit for packages lost during shipment if proof of delivery is unavailable.
Note:The Return Address Label is not pre-paid.
---
Return Codes(Please select applicable code)
---
01   Changed mind
02   Not as pictured
03   Ordered wrong size
04   Not as described
05   Quality does not equal price
06   Shipping damage
07   Wrong item shipped
08   Defective
09   Arrived too late
10   Other _________________
11   Other ________________
12   Other ________________
If you do not have the original packing slip, please include a note inside the return package with the following information: reason for returning item(s), order number, purchaser's name, address, and telephone number. Your order number can be found in your confirmation/shipment email, through Order History in 'My Account' on micronlaser.com, or by calling  Customer Service at 503-439-9000.
To find the UPS location nearest to you, please go to: www.ups.com/dropoff
To find the FedEx location nearest to you, please go to: fedex.com/local
Still have questions about Carhartt.com returns? Email feedback@micronlaser.com or give us a call at 503-439-9000.
Mail Returns to:
Micron Laser Technology, Inc.
5560 NE Wagon Drive
Hillsboro, OR  97124